Town House 2
Walking distance to downtown.


Rest your head in the queen size bed at Townhouse #2

Relax after a long hike or day out in Downtown Blue Ridge

Feeling sleepy? Queen bed #2 is calling your name!

It's always a good time of day to take a siesta in Townhouse #2 ;)

Townhouse #2 is professionally decorated and equipped with a plush living area, great for watching a movie or relaxing.

Here's a look down the hallway, just off of the living area.

The living area is just around the corner from our fully equipped kitchen at Townhouse #2.

Cook up a tasty meal for you and your guests at Townhouse #2.

Townhouse #2 is fully equipped with an oven, microwave, pots, pans coffee maker (drip and Keurig) and eating utensils for your enjoyment.

High Top table for the dining room

Clean up after a refreshing hike in the bathroom, featuring a tub/shower combo, pedestal sink, and commode.

Fire up the grill and whip up some burgers or steaks for lunch or dinner.

Sit for a spell and enjoy the fresh mountain air on the rear deck of Townhouse #2.

Sit for a spell and enjoy the fresh mountain air on the rear deck of Townhouse #2.

Welcome to Townhouse #2, located in Historic Downtown Blue Ridge, GA!

Keep the fresh air in and the bugs out with the screen door just off the rear deck of Townhouse #2.

Steps leading to the lower level deck.

View from the front porch of the Toccoa House Properties Townhouses.

Additional parking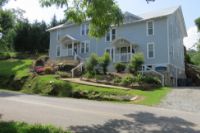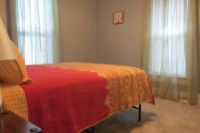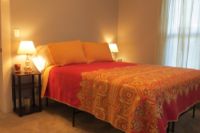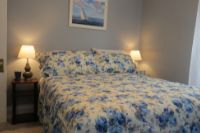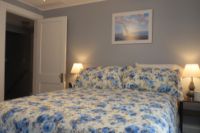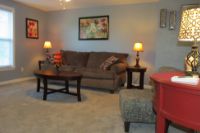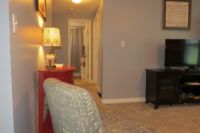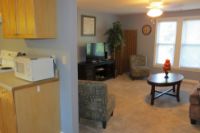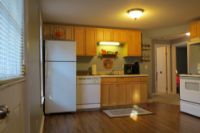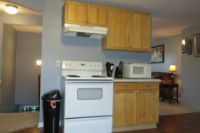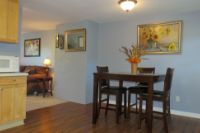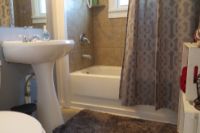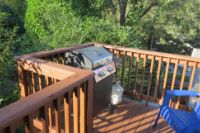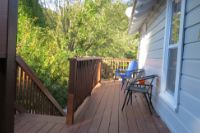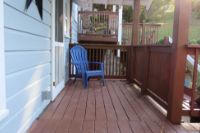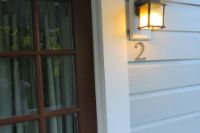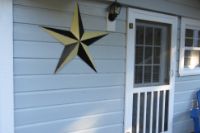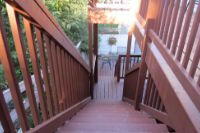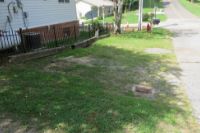 Description
This well-appointed, professionally decorated space is located just one block away from Historic Downtown Blue Ridge, GA.
Home to award-winning restaurants, boutique shopping, unique art galleries, craft breweries and some of the nicest people you'll ever meet, the Downtown section of Blue Ridge is one of the most sought-after vacation destinations in the Southeast U.S.
Hop in your car and within a few minutes' drive, you could be lounging on Lake Blue Ridge in a pontoon boat with your best friends, hiking the Appalachian Trail, catching a drive-in movie with that special someone or fly fishing on the Toccoa River.
There's no shortage of things to see and do when you're in Blue Ridge, and we've got the perfect place to call your home base while you're in North Georgia's favorite mountain town!
After a fun day out in Blue RIdge, there's nothing better than spending a relaxing evening inside this quiet home away from home, featuring a fully-equipped kitchen, comfy living room with flat screen TV, two bedrooms with queen-sized beds, dining table and even porch access with a gas grill for your convenience.
Put on a smile and stay for a while - you're on Blue Ridge time now!
All Reservations Include:
Free WiFi
Satellite TV
Laundry Access
Swimming Pool & Hot Tub Access
Disc Golf
Walking Trails
River & Fishing Access