Toccoa Overlook Camp
The best of outdoor living.


Enjoy a campfire overlooking the Toccoa River Valley.

Majestic views of the Cohutta Mountain Range and Toccoa River surround you.

Enhanced view of the Cohutta Wilderness.

Enjoy the outdoor gas grill, sink, and two mini refrigerators.

Plenty of prep space is provided for your outdoor cooking.

The camper is equipped with two queen beds, inside table, microwave and sink.

Additional counter space inside

Additional picture of the second bed.

Enjoy a card game.

Inside additional photos.

Inside additional photos

Roughing it has never been so relaxing!

Heating and Cooling provided.

Full bath is adjacent to the outdoor deck.

Enjoy a walk in shower.

The pedestal sink is provided.

The Toccoa Overlook Camp

The tankless water heater provides plenty of hot water to the bathroom and outside sink.

Enjoy the great outdoors.

Additional picnic seating for your BBQ.

Bring your Smores.

An exterior view of your accommodations.

Long range view of the fire pit.

Parking area

Plenty of room to BYOT; Bring Your Own Tent.

Drive-in to the camp

Enjoy a dip in our community pool.

Enjoy a walk down to the beautiful Toccoa River and our well kept grounds.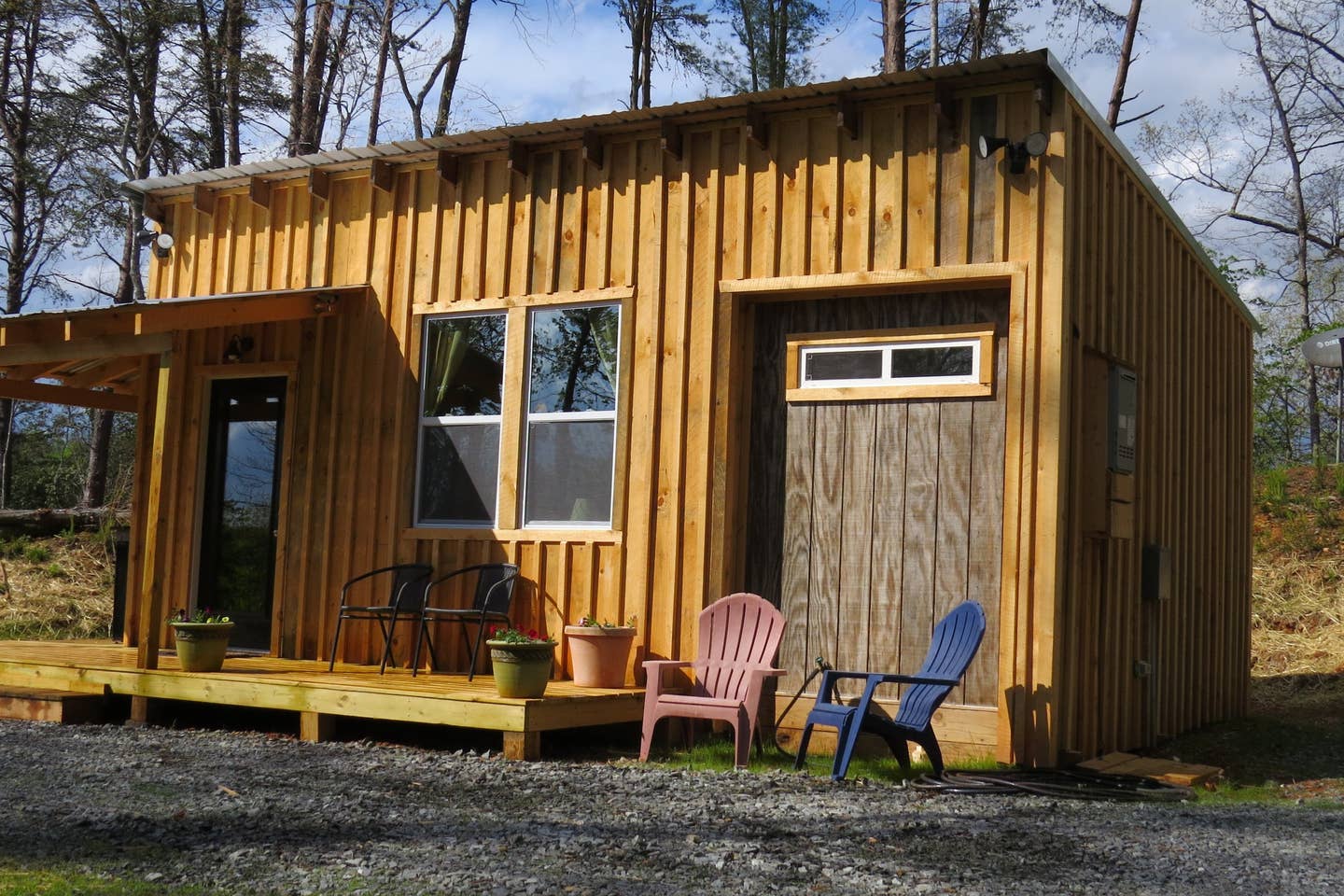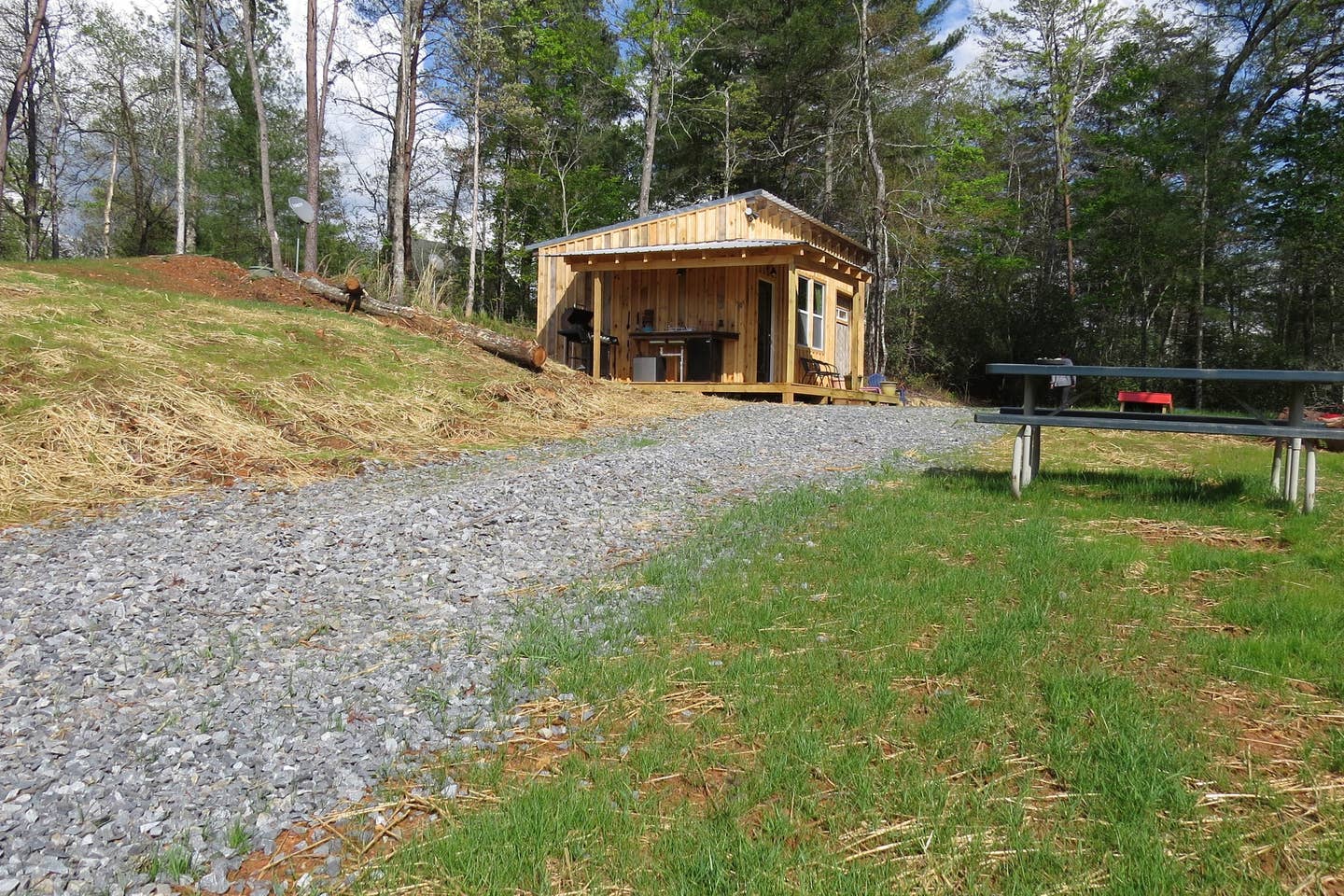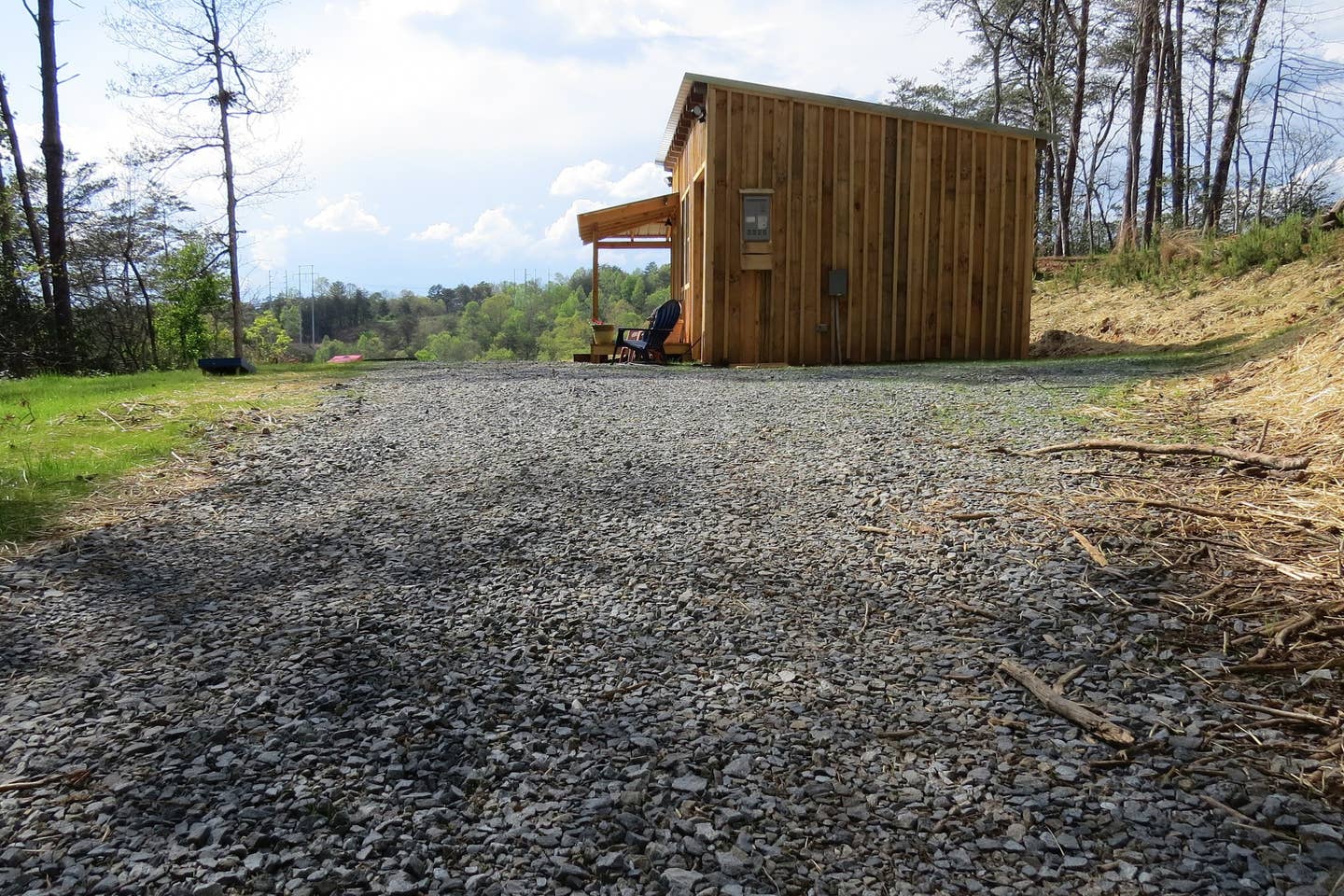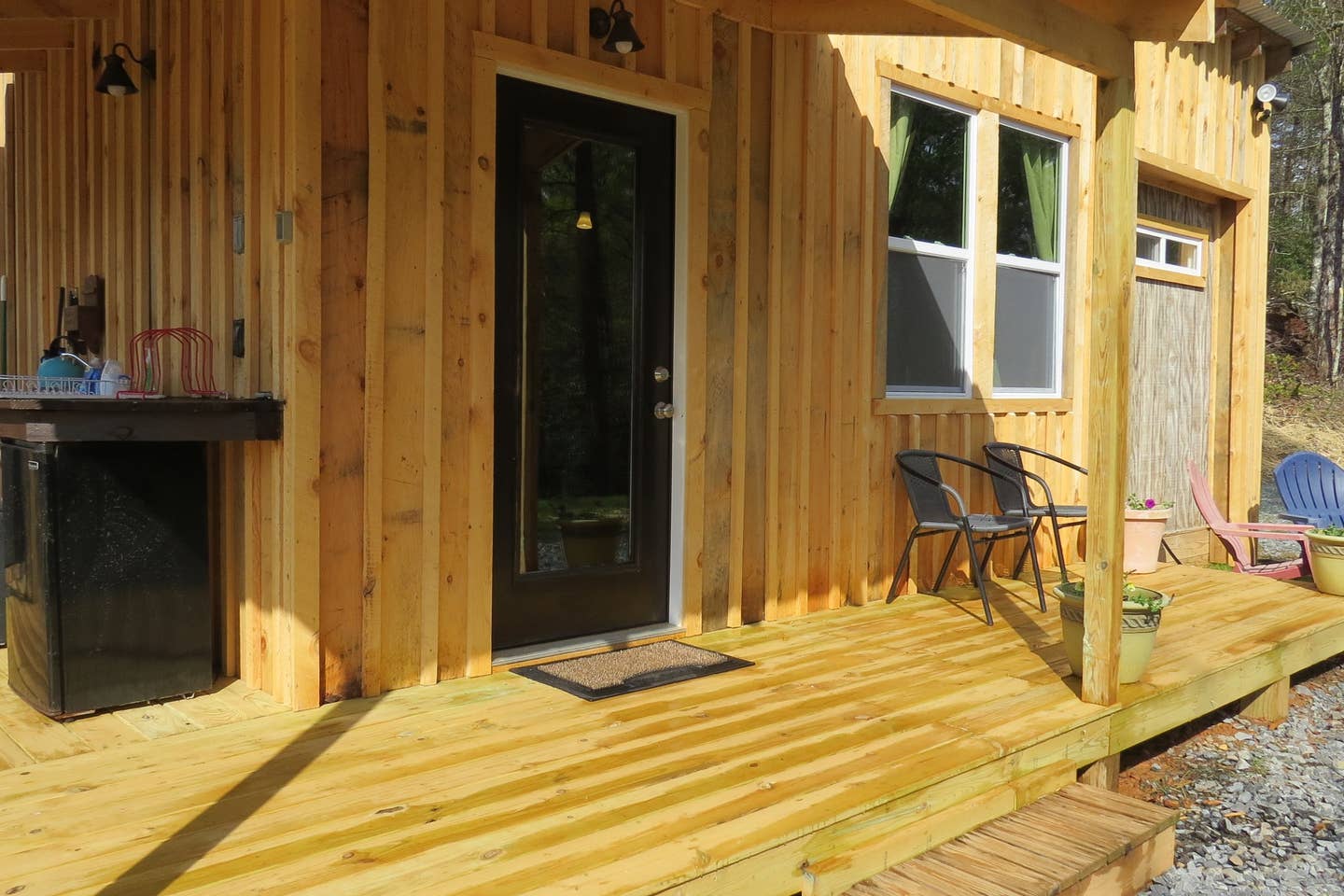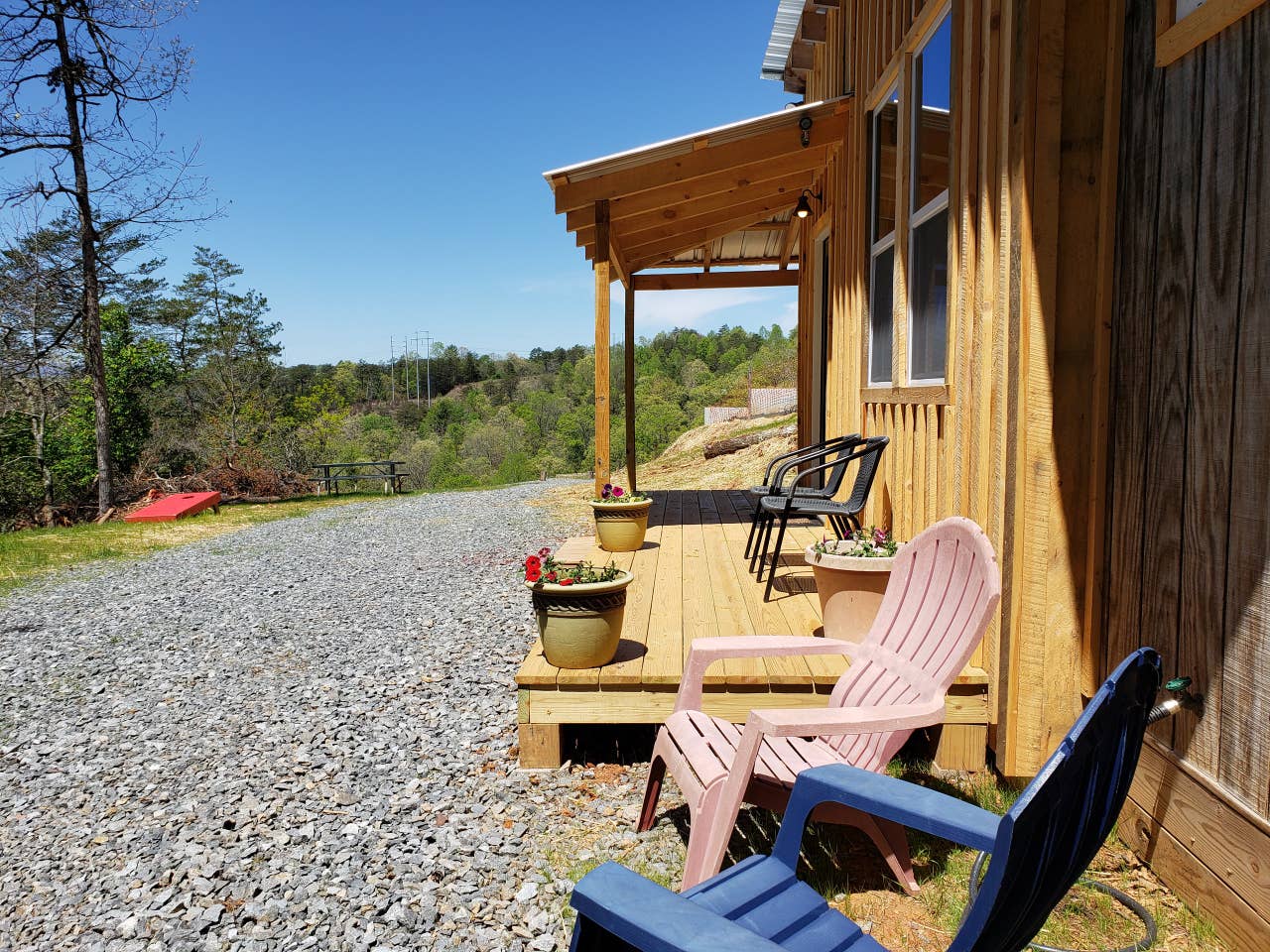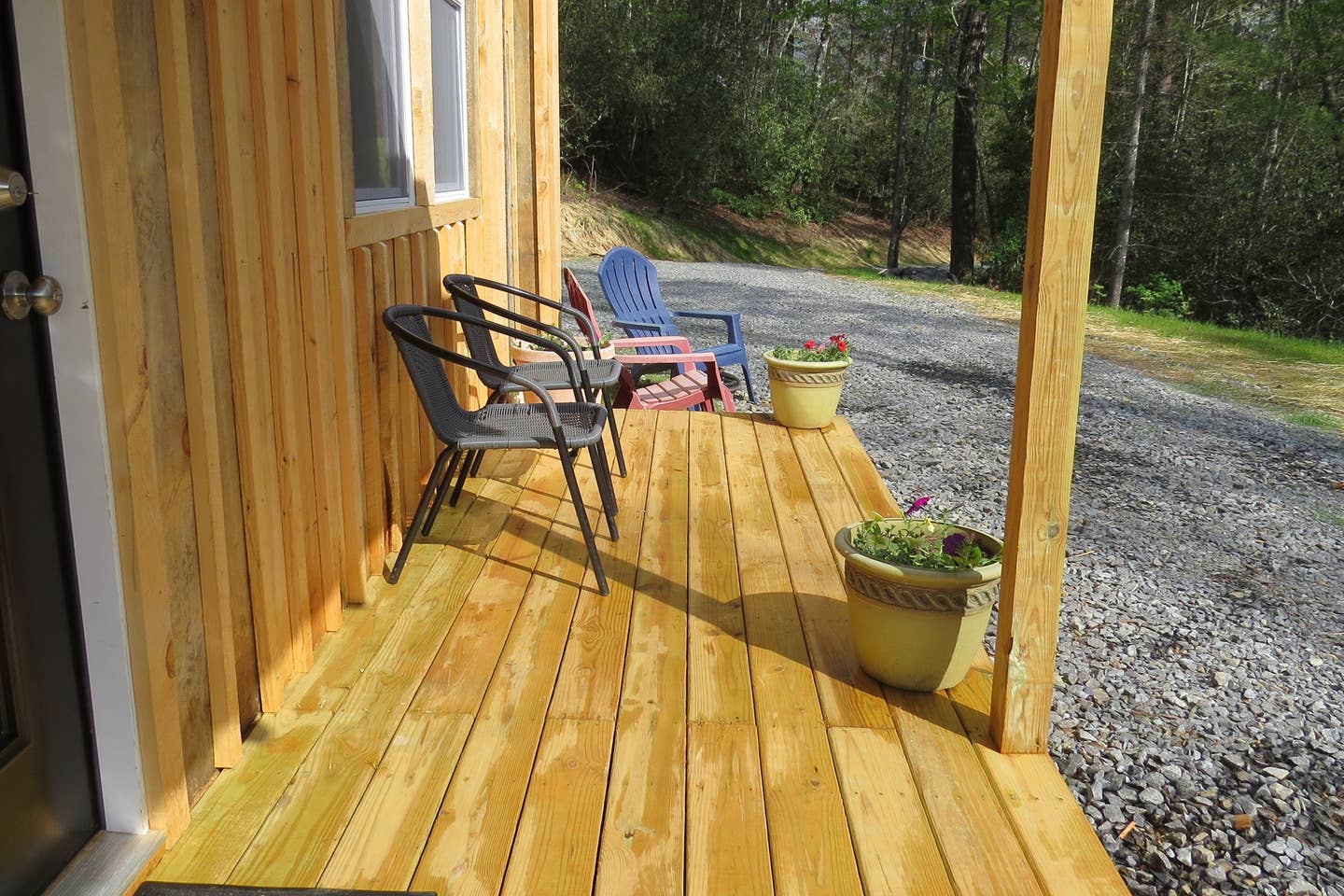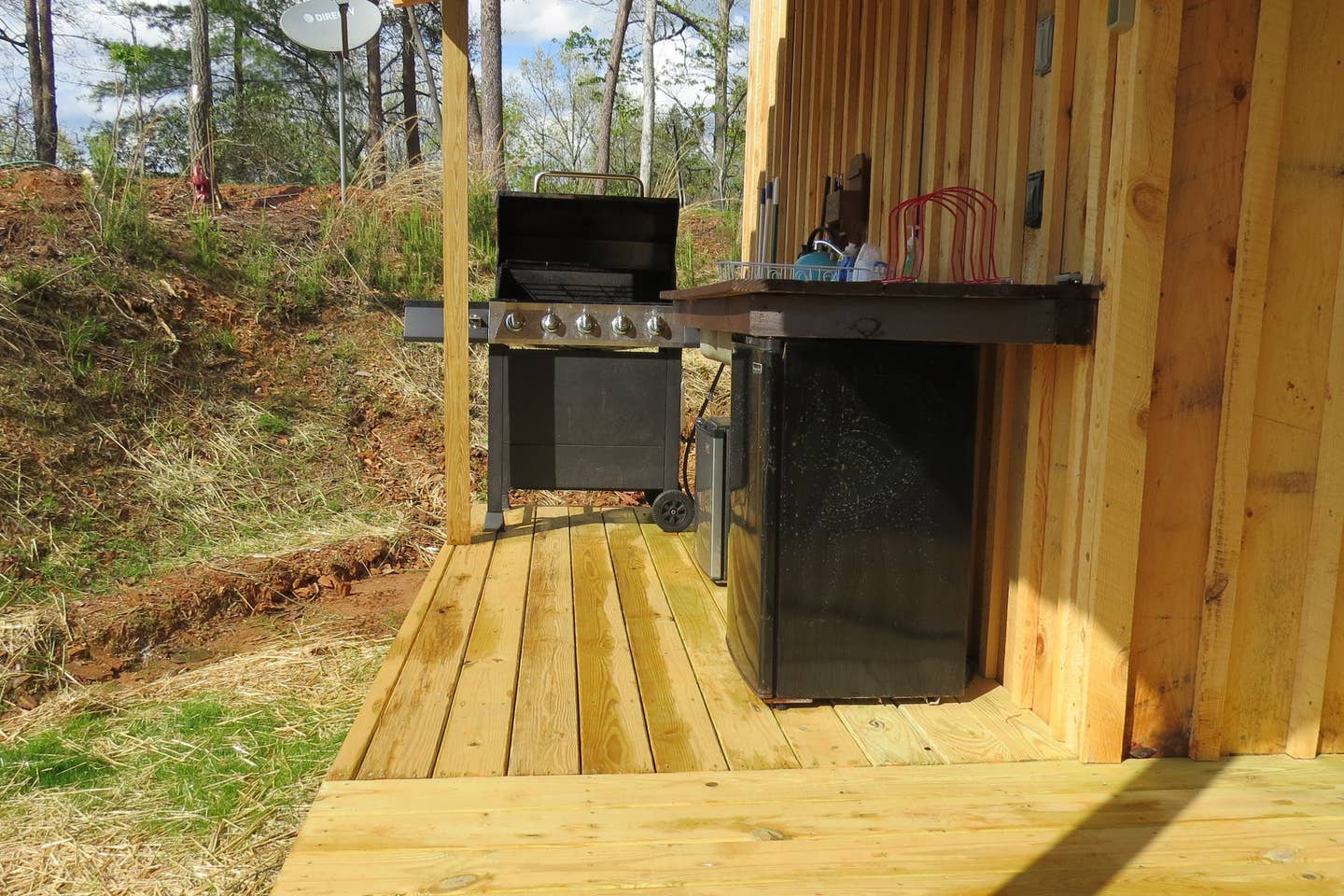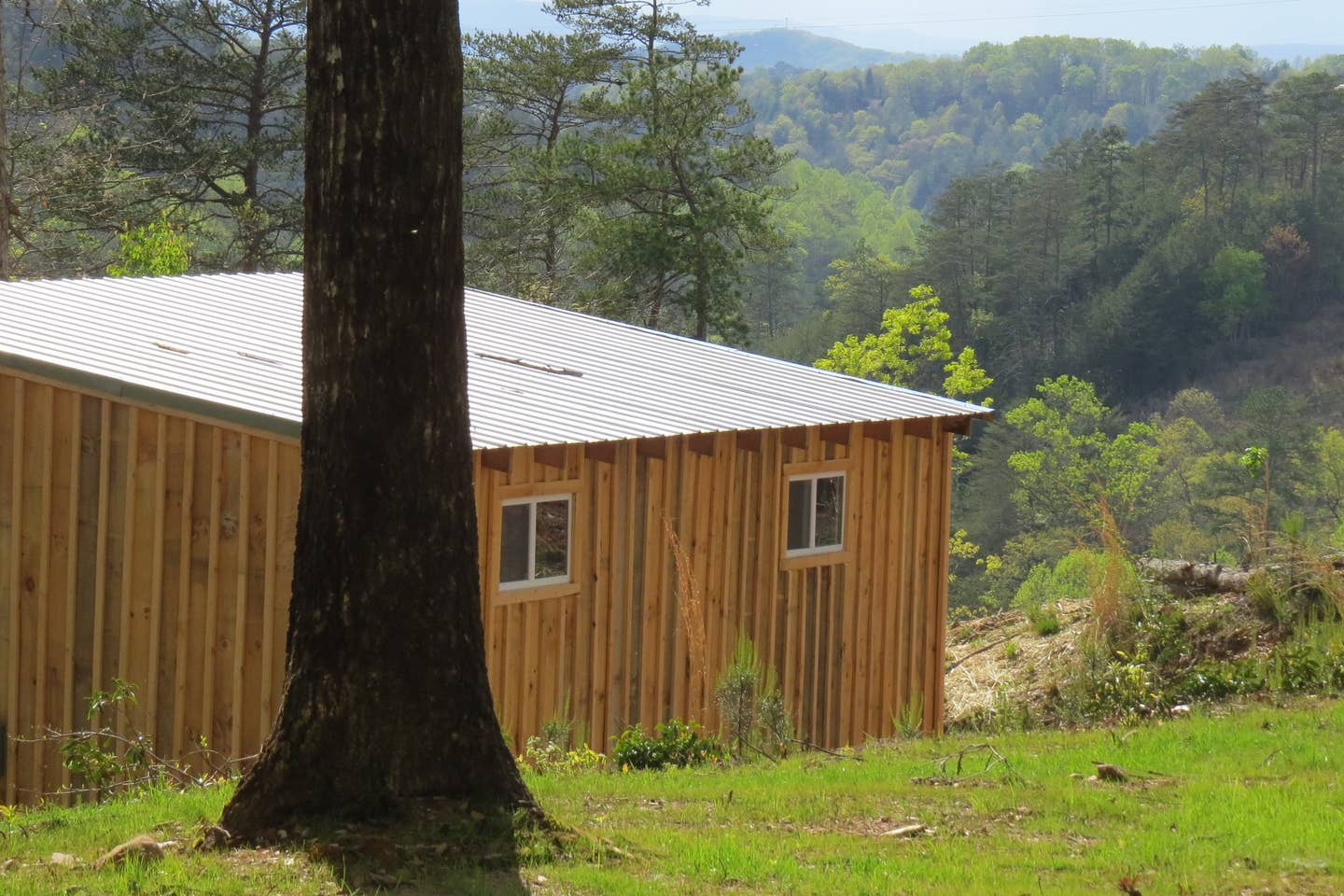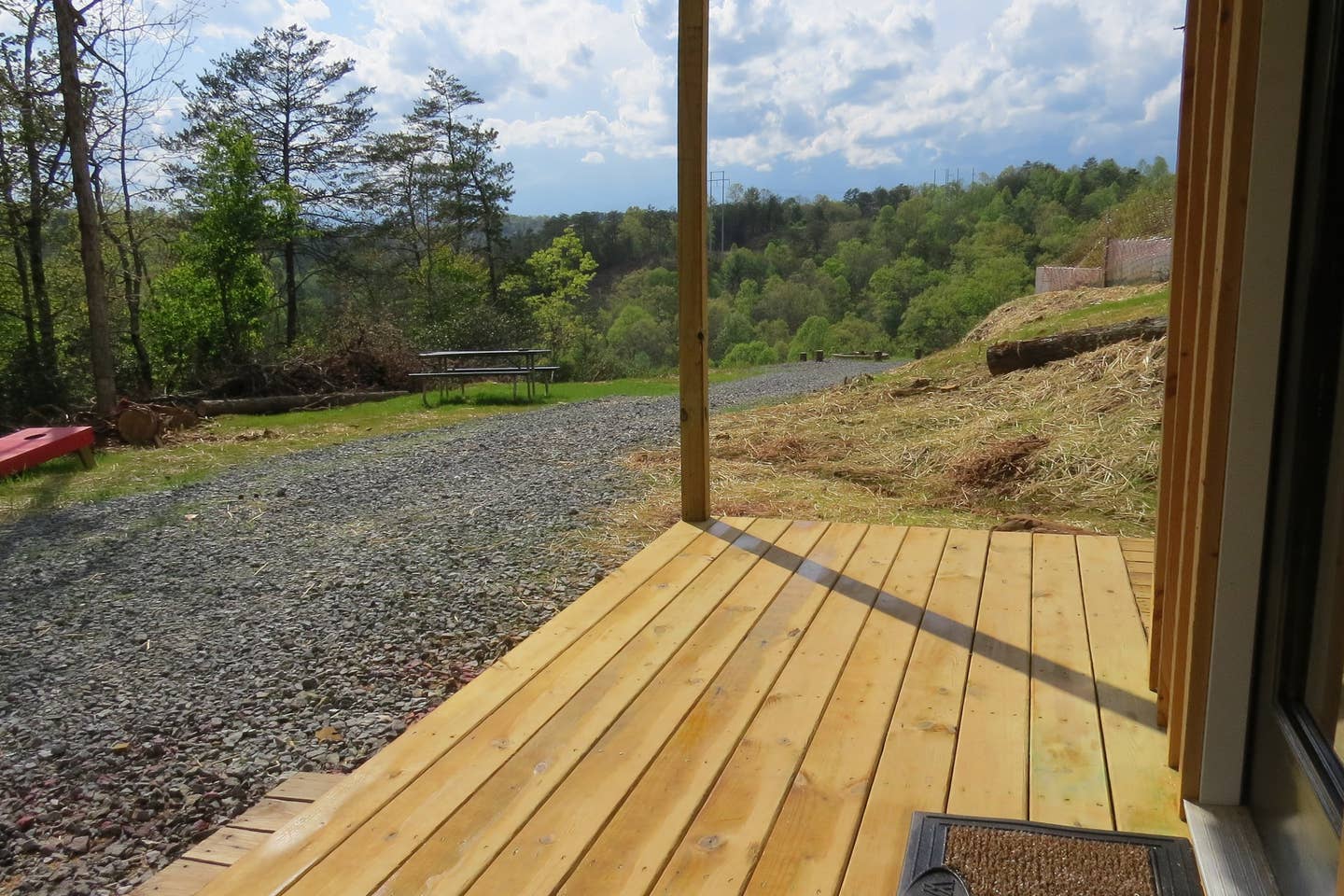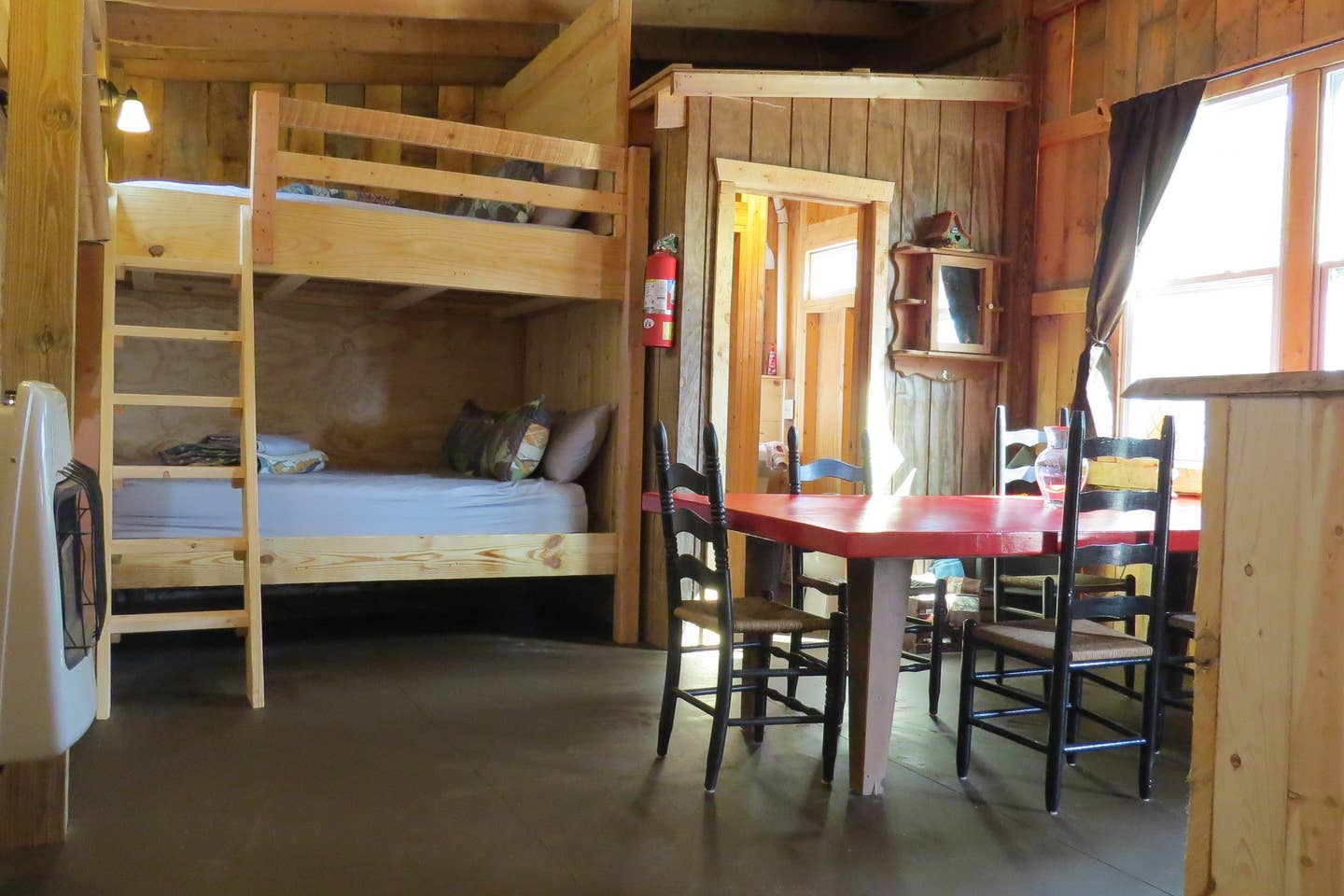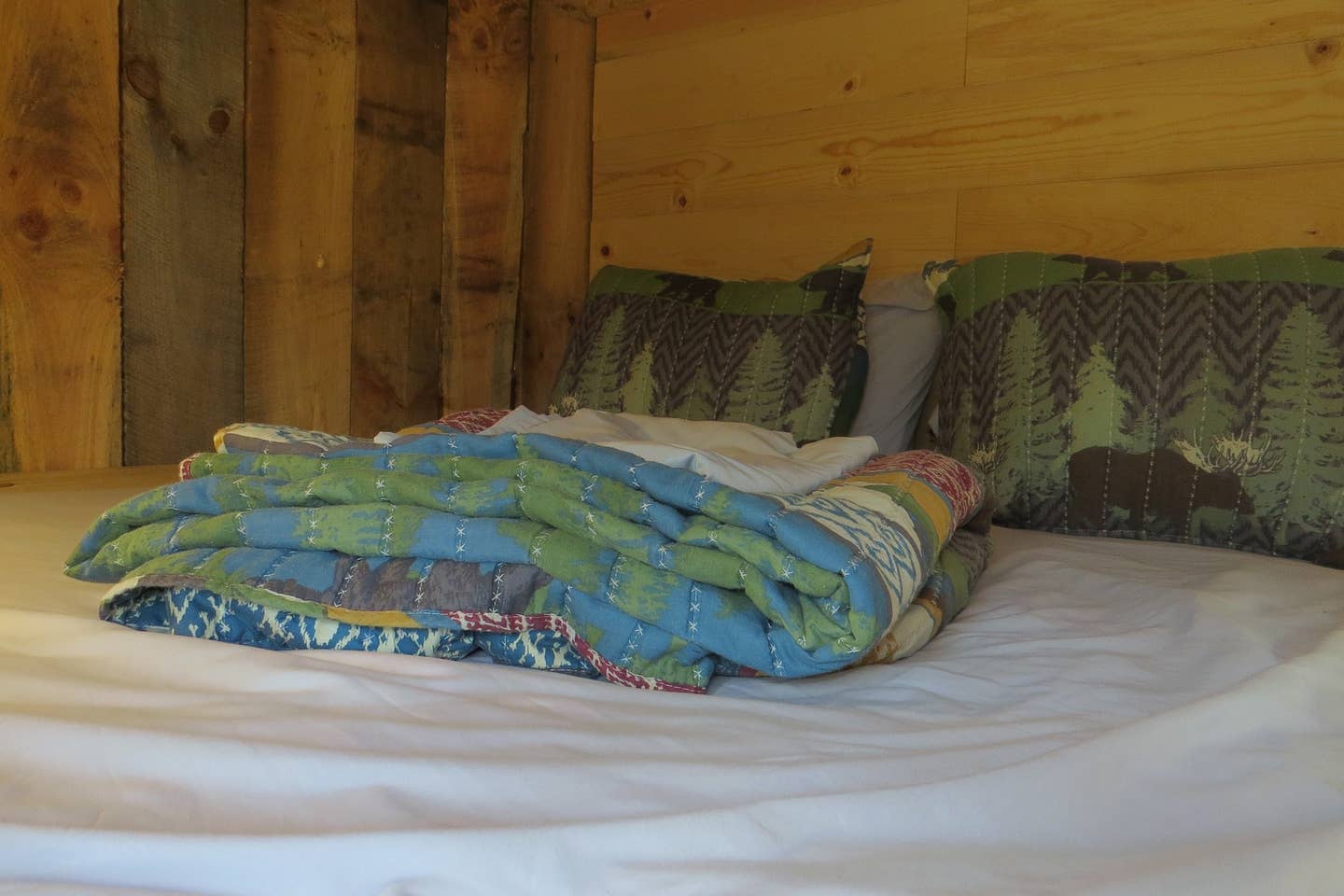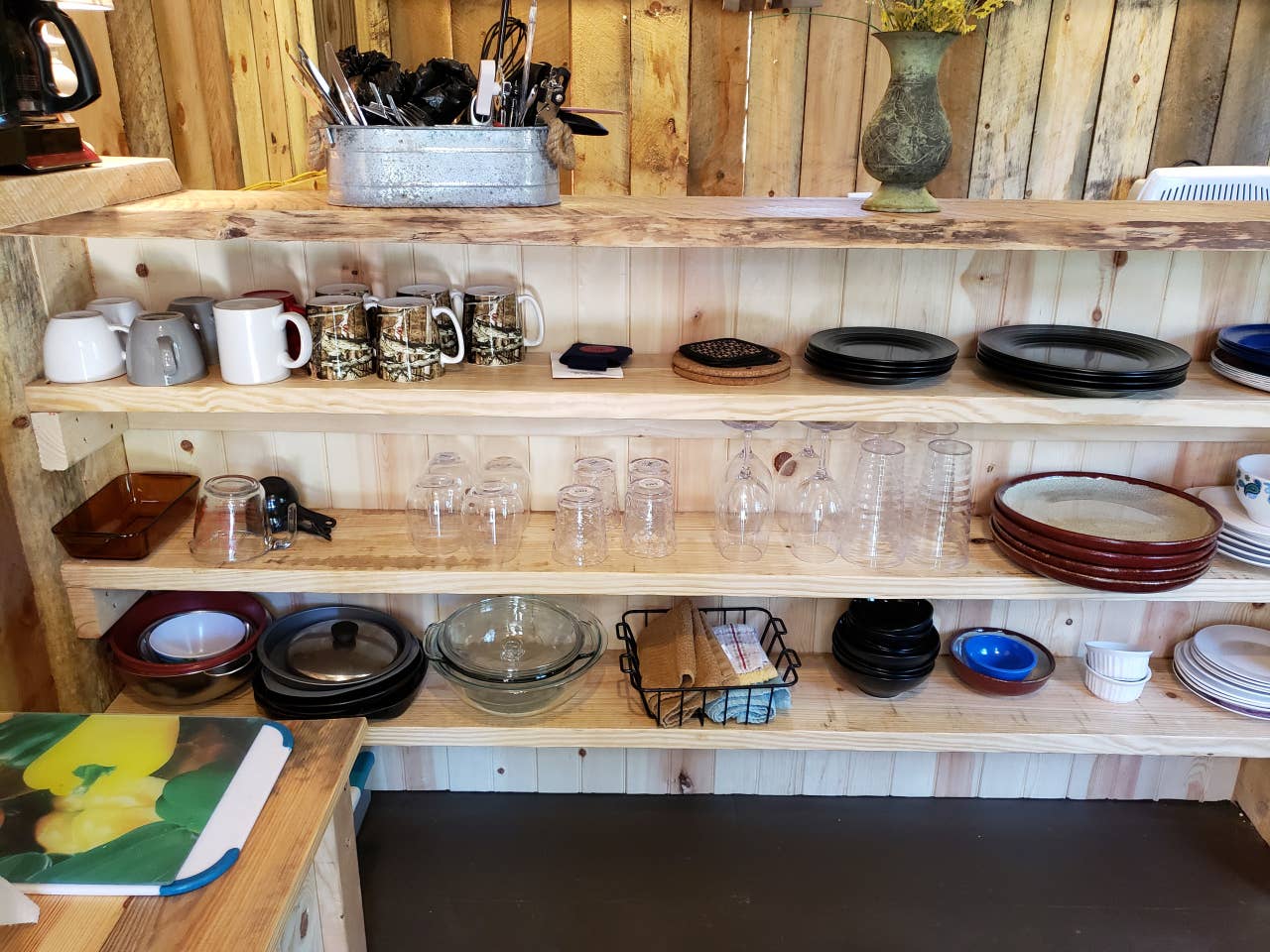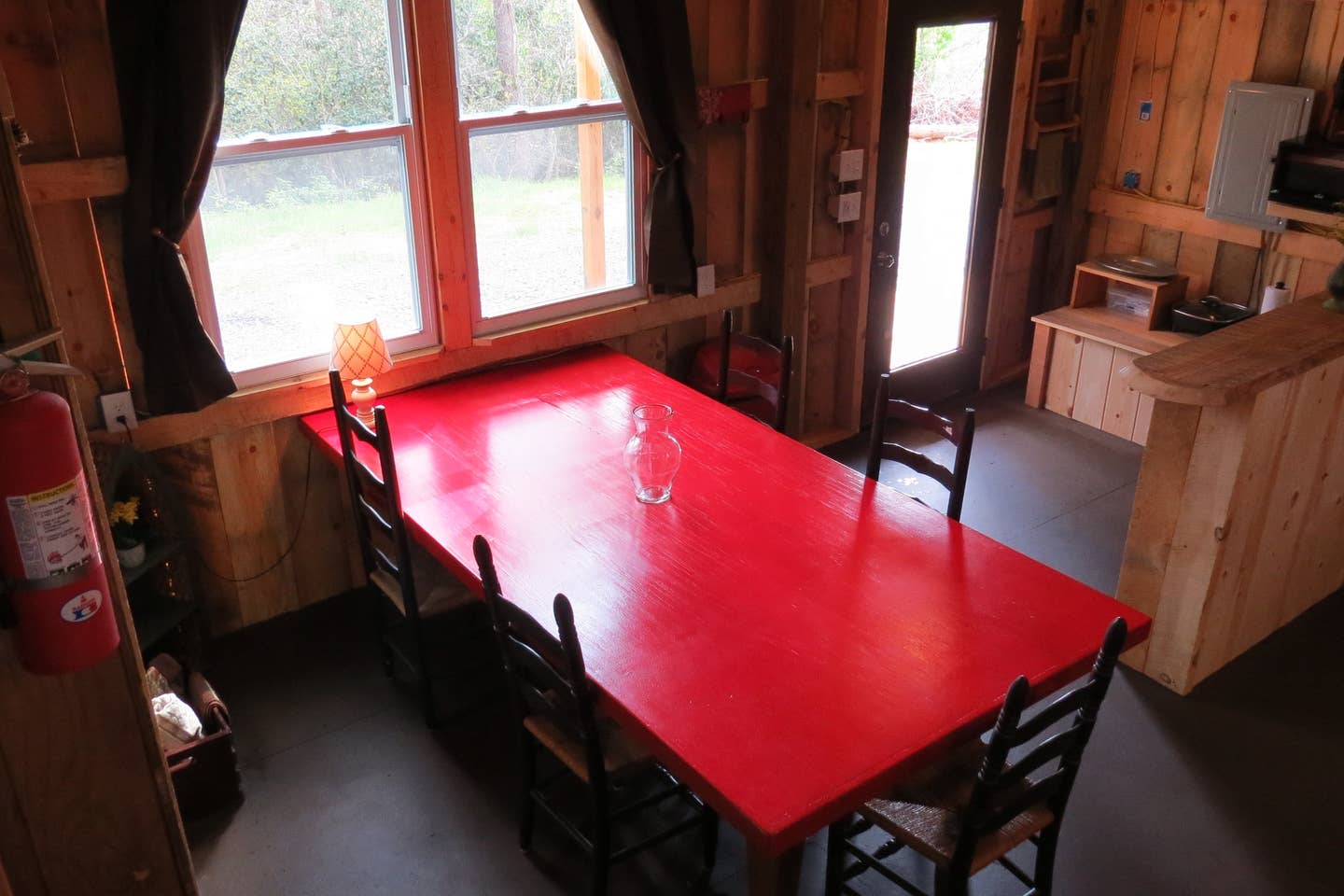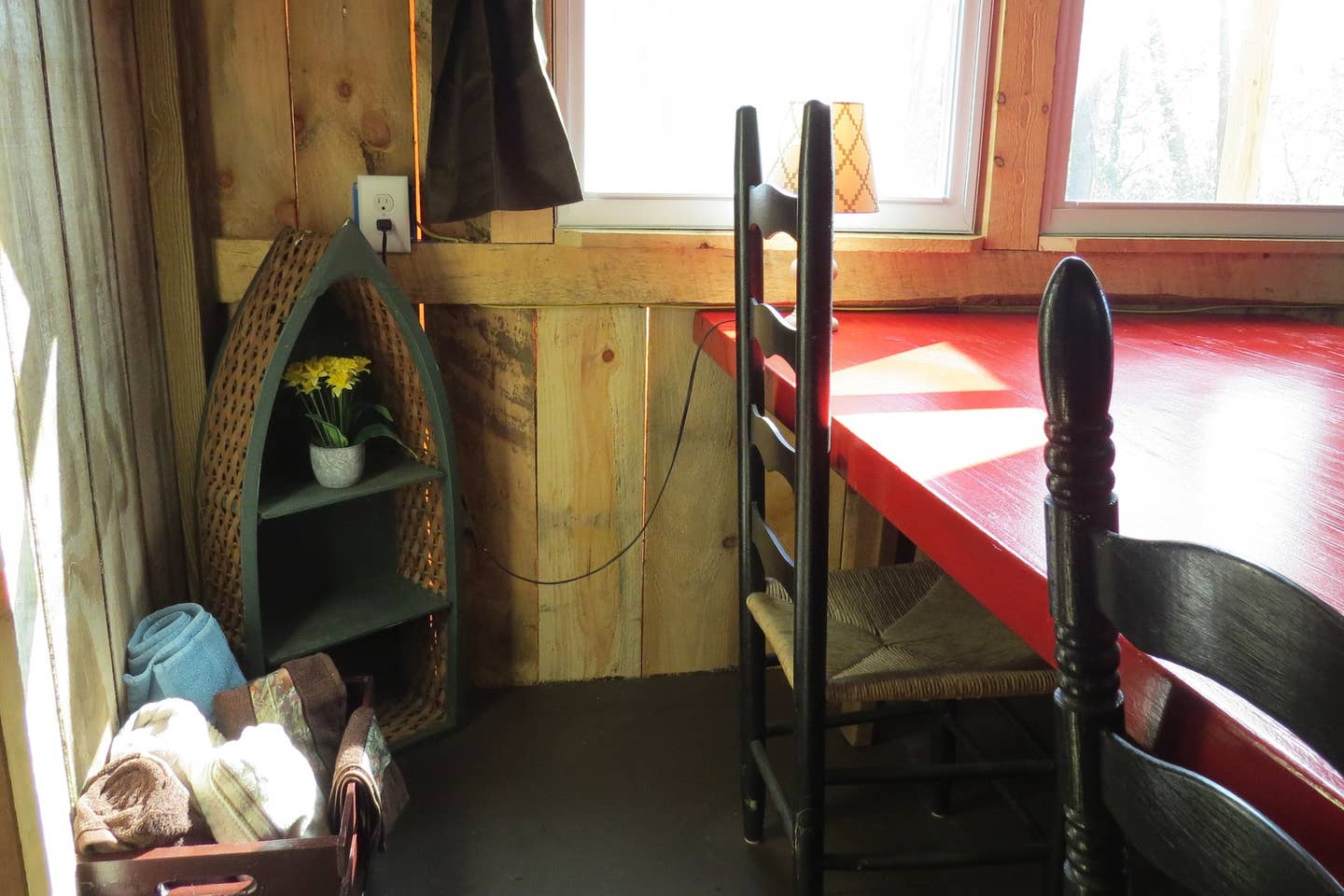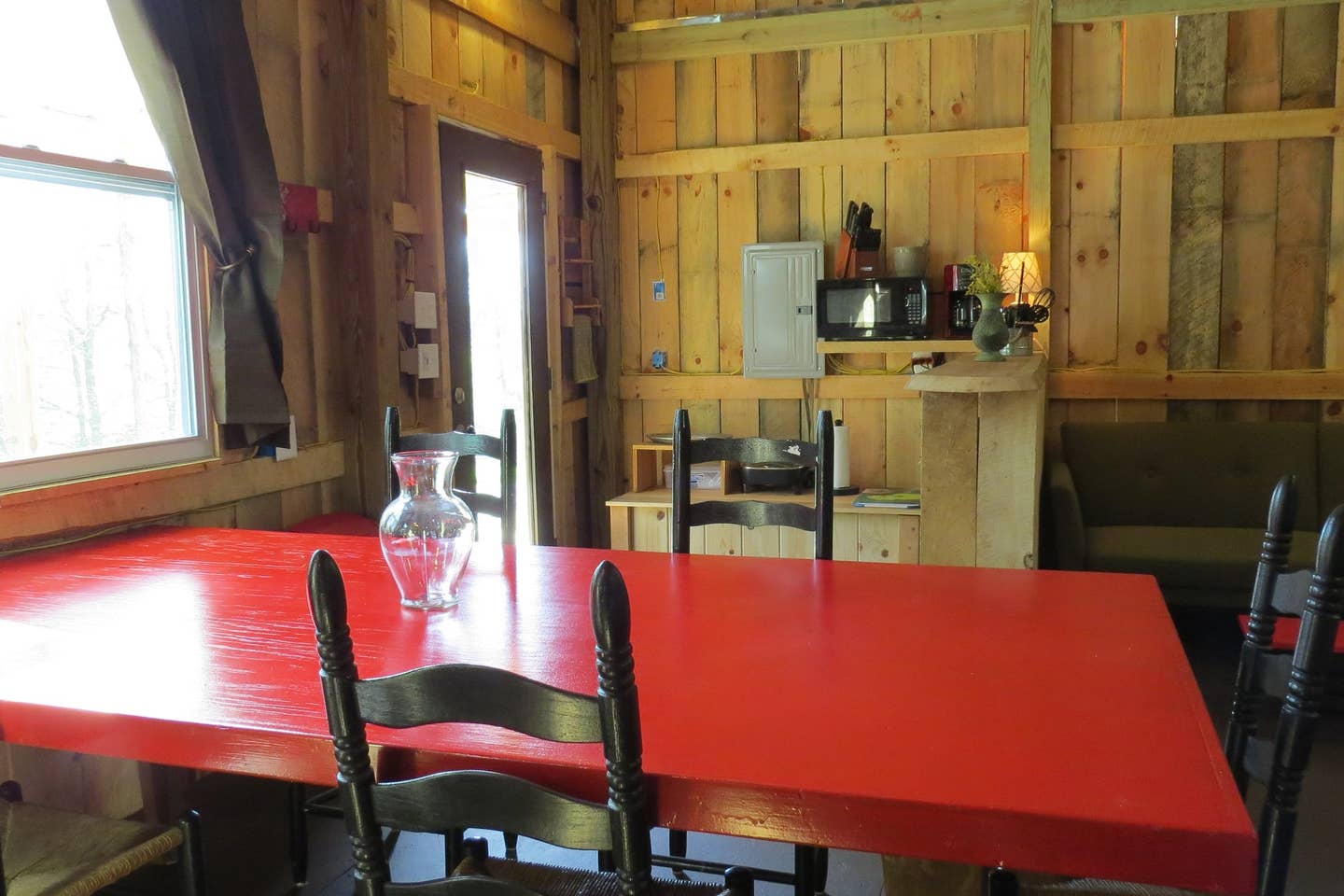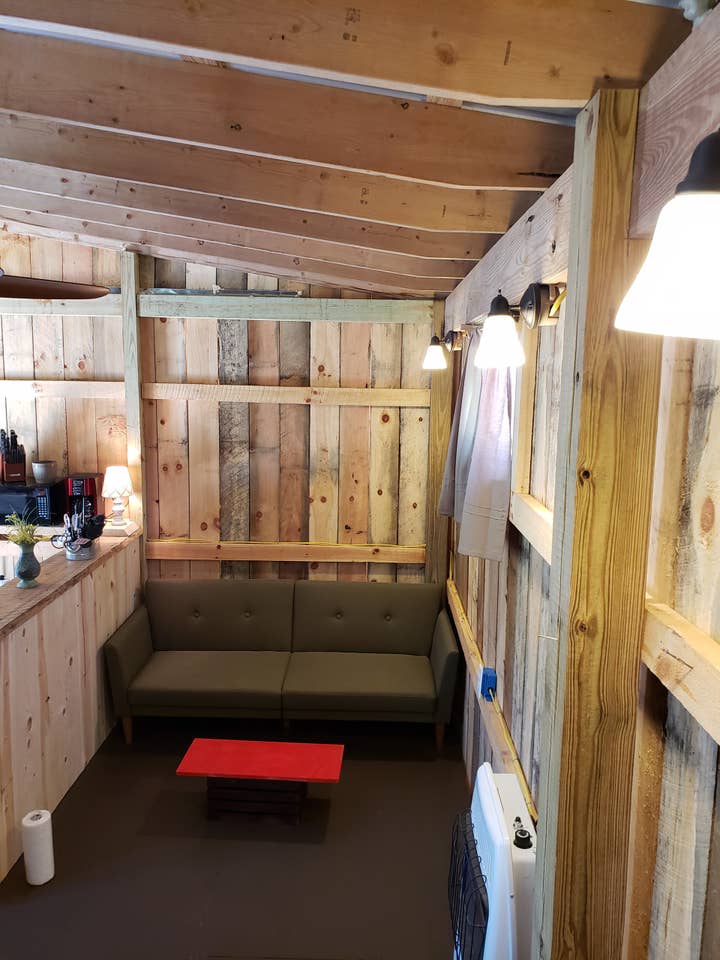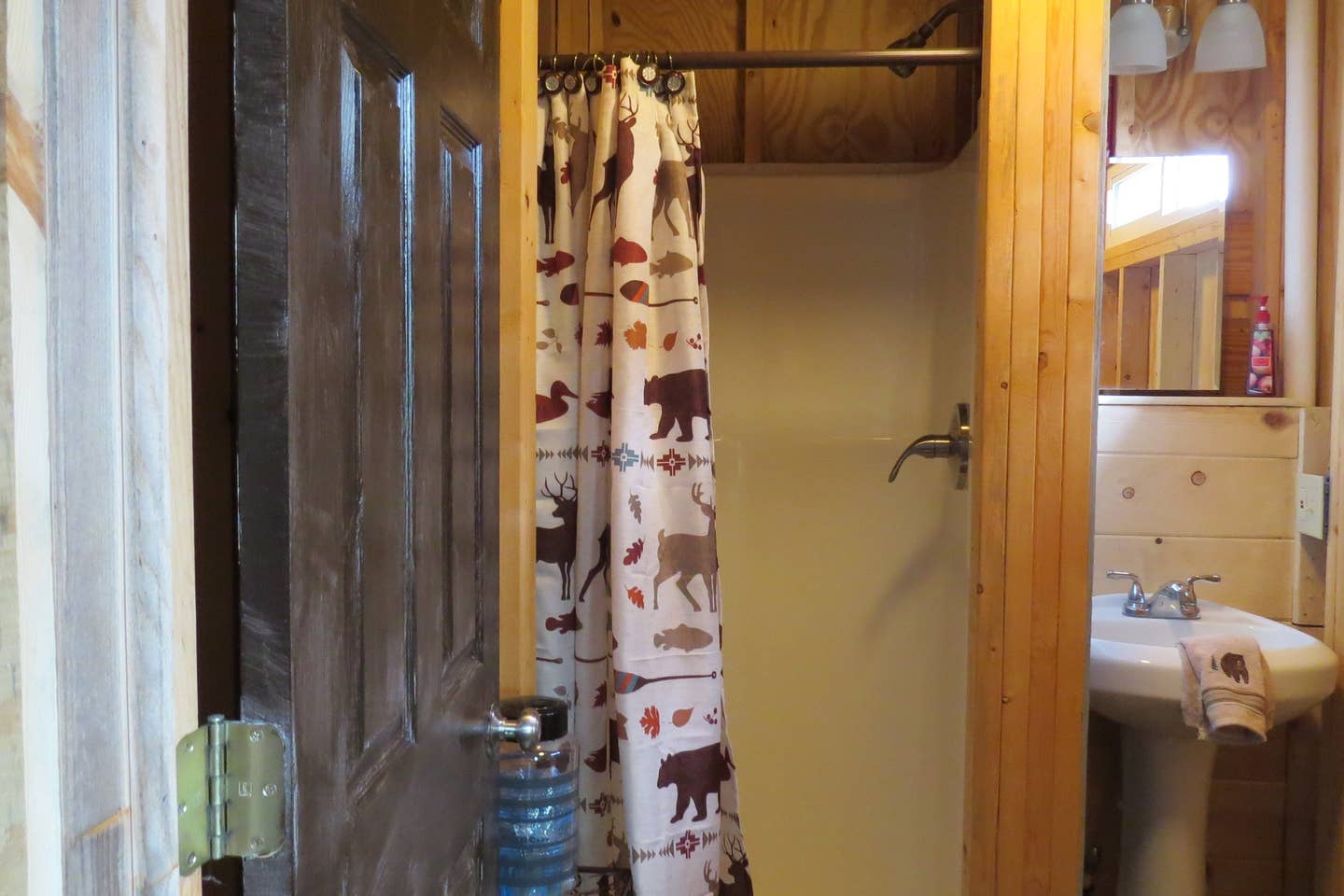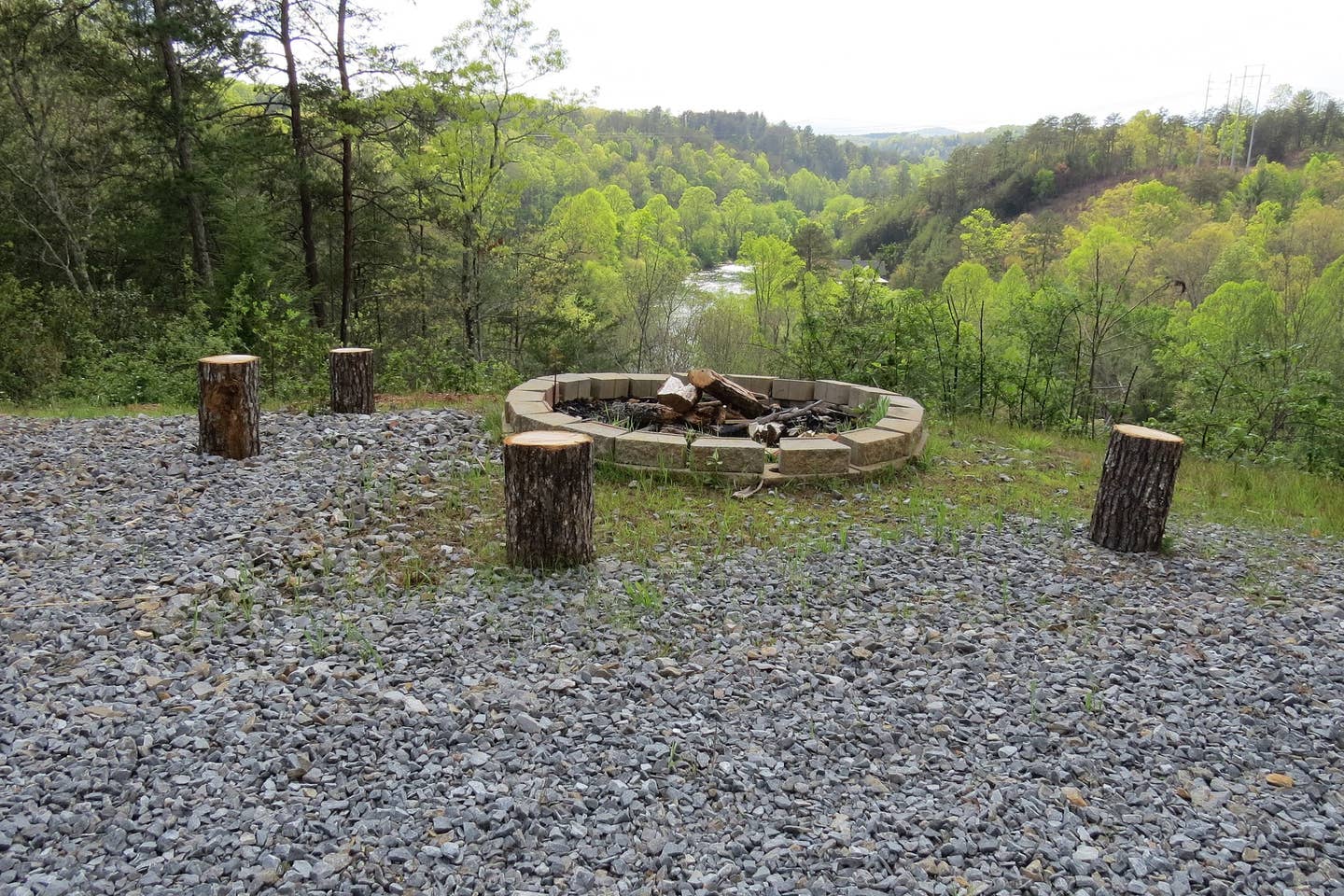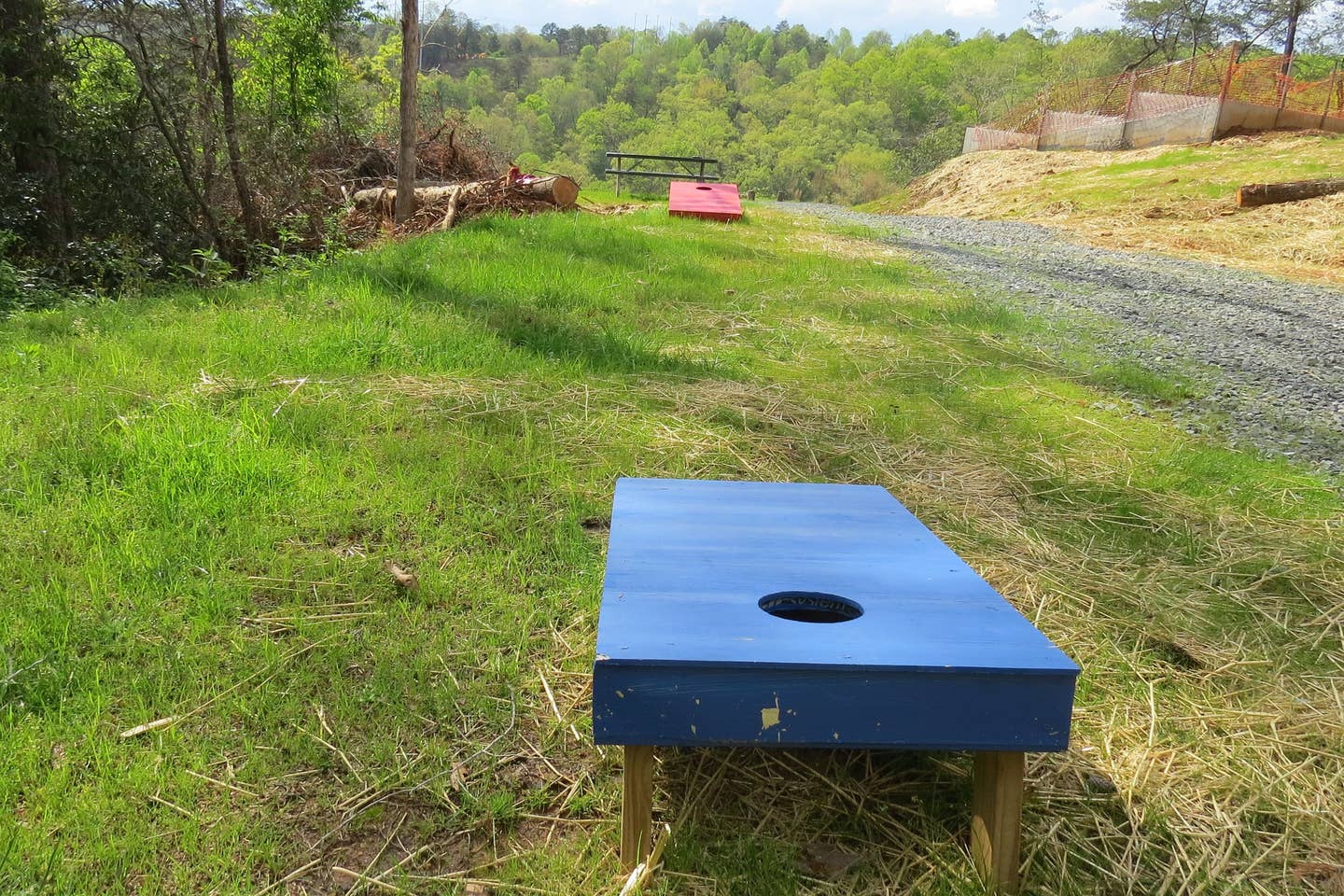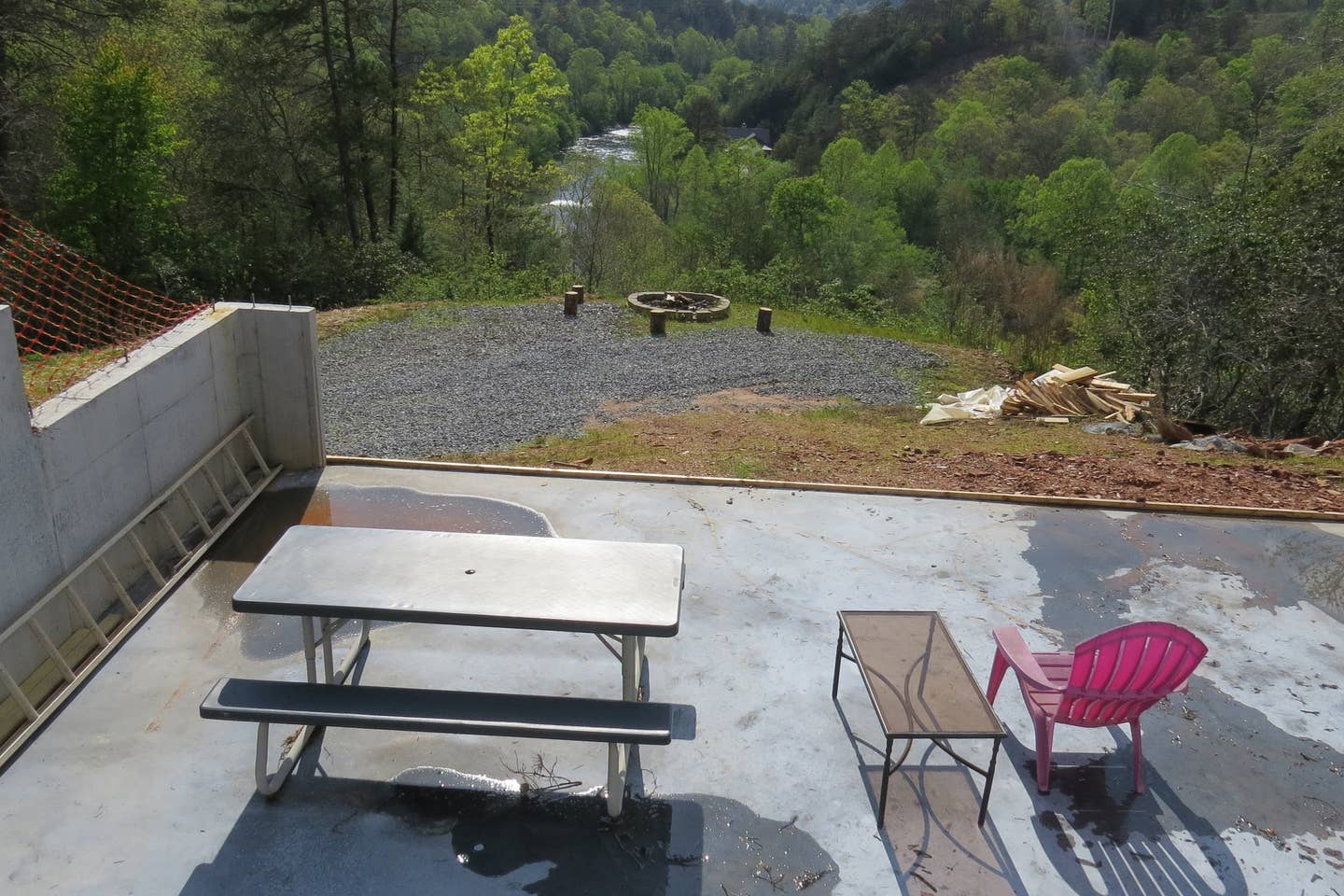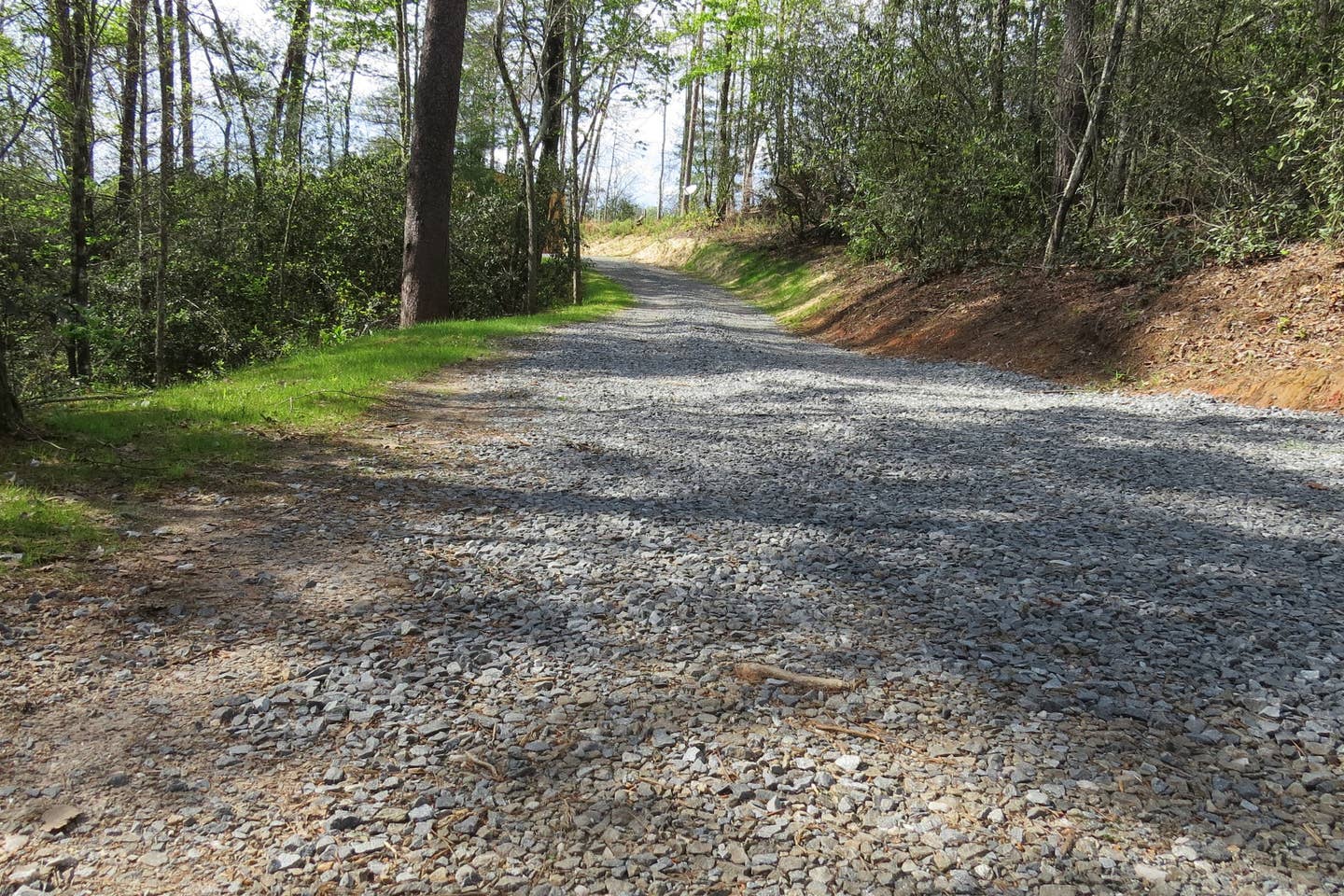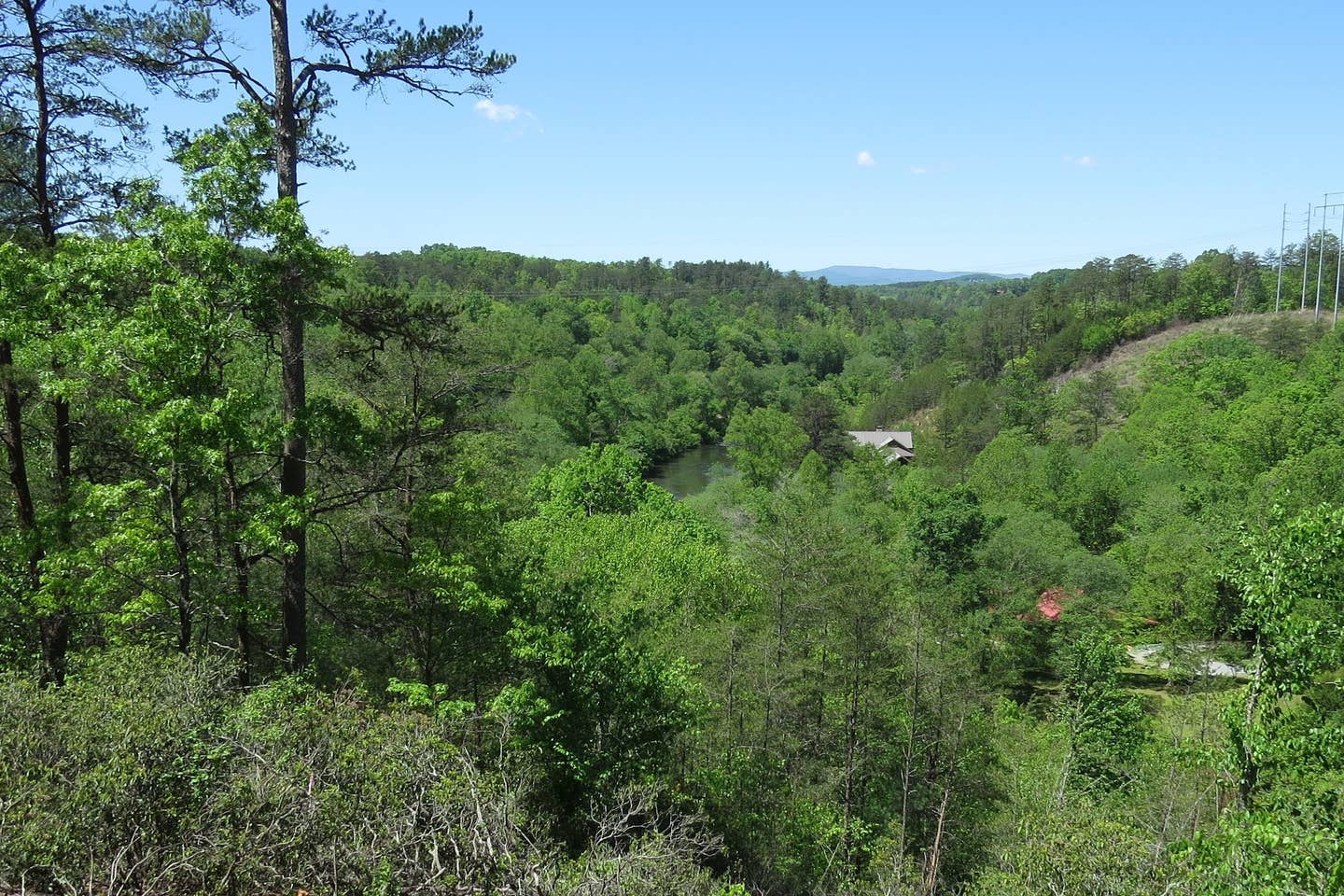 Description
The Toccoa Overlook Camp provides the best of outdoor living with expansive and beautiful views of the Toccoa River Valley and the Cohutta Wilderness Mountains. The site includes a camper, outdoor kitchen, firepit and full bath. Also included on the grounds is a swimming pool, hot tub, walking trails and direct access to the beautiful Toccoa River. The property is nestled down a private road yet less than three miles to downtown Blue Ridge.
Availability
Details
Bedrooms: 1
Bathrooms: 1
Sleeps: 4
Off Nights: $87+/night
Peak Nights: $87+/night
Pets Allowed: Yes
Additional fees apply for weekends, holidays, peak nights, pets and additional guests.
A minimum two night stay is required (5 for holidays), and is available for $87 per night. This price cover up to 4 guests; each additional guest is $15 per night. No charge applies to children under 3 years of age. Additional fees apply for day-guests and campers (not admitted without prior approval).
There is a $25 per night pet fee for each approved pet. A credit card deposit of $100 is required to secure a reservation (refundable up to 30 days in advance of check-in, minus a $75 administrative fee). A housekeeping fee of $35 is also added to each reservation, along with a municipal lodging tax.
Check-in time is 4PM. Check-out time is 11AM.
All Reservations Include:
Swimming Pool & Hot Tub Access
Disc Golf
Walking Trails
River & Fishing Access